Scholarship Opportunities
Scholarship Opportunities
REACH-GOAL Scholarship Program
GADA-GOAL Scholarship Program
Fine Arts Scholarship Program
Peachtree Academy has always prioritized the importance of a well rounded education. Since
Covid limited our ability to focus on the arts, especially performances, our school is dedicating
renewed efforts to enhance our fine arts program, specifically targeting the performing and
visual arts . The goal of the program is to explore and develop artistic talents within young
students by making the arts pathway a core learning experience. Peachtree Academy would
like to invite talented junior artists who will be entering the 7th -12th grade to apply. We offer a
challenging academic program that is enhanced by a wide array of elective classes that
compliment the fine arts skill set. Scholarships will be awarded to 10 applicants who will be
selected by a review process that includes academic and artistic achievements.
The application window is March 1, 2022- April 1, 2022. The online application will be
available on the Peachtree Academy website. Only complete applications will be accepted.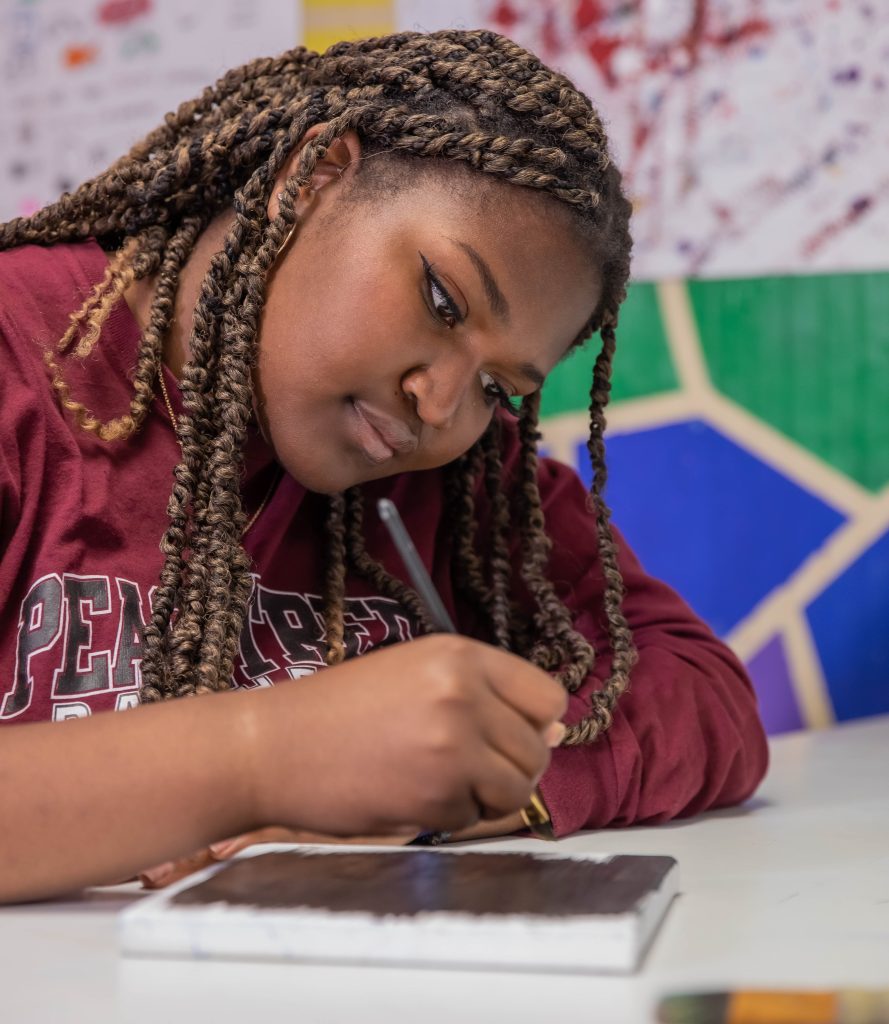 CAN I APPLY FOR OTHER SCHOLARSHIPS?
The GOAL Scholarship Program is one of many School Scholarship Organizations ("SSO") approved by the Georgia Department of Revenue; however, families are only permitted to receive one scholarship from one SSO per student. Although it is permissible for one child in a family to receive a GOAL scholarship and a second child in the same family to receive a scholarship from a different SSO, it is not permissible for one child to receive two scholarships concurrently from different SSOs.
Awards issued through School Scholarship Organizations may be transferred from one private school to another; however, Peachtree Academy, at its discretion, may refuse the award if the applicant fails to meet entrance requirements or if funds are not available to sustain the transferred award. If funds are not available, it is the responsibility of the parents to make other arrangements to meet their financial obligations under the Tuition Agreement.
In the past, Peachtree Academy has accepted other SSO awards from ARETE Scholars Fund and AAA Scholarship Foundation. For information about applying for Arete or AAA, please visit aretescholars.org or aaascholarships.org.
Another option for students needing financial assistance is the Pay It Forward Scholarship. You may learn more about this scholarship at www.payitforwardscholarships.com.
GEORGIA SPECIAL NEEDS SCHOLARSHIPS
Peachtree Academy accepts the state Special Needs Scholarships for a limited number of students in grades K – 12. Students must meet the following criteria for acceptance at our school:
Achievement of grade level standards
Minimum assistance needed with a scholarship value less than $7,800
Grades no lower than a B in all classes
Meet and/or Exceed Standards in all content areas on the CRCT
No discipline issues documented by their school
Require no additional instructional assistance from paraprofessionals or special education teachers/classes
As you can see by our requirements, we accept students who have very mild needs, most of which are speech services of less than 1 hour each week. Rockdale and Newton County schools provide Speech Language Pathologists who serve our students at the Conyers and Covington Campus.
If your child meets all of the stated requirements, we would like to show you our school. Please call 770-860-8900 ext. 1006 to schedule a tour at your convenience.