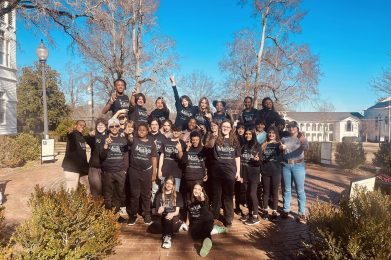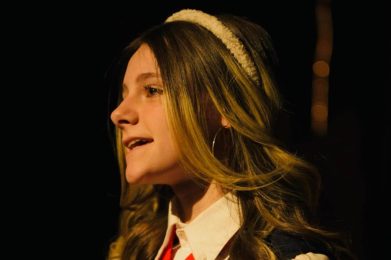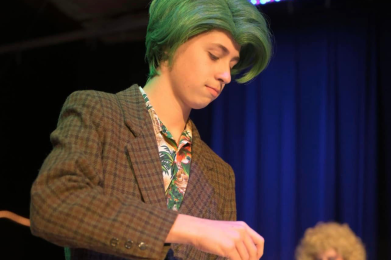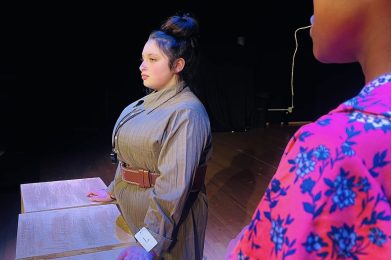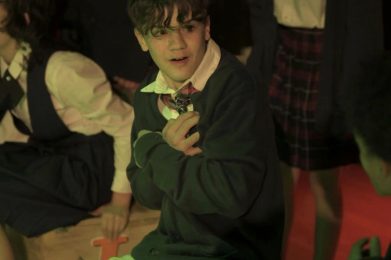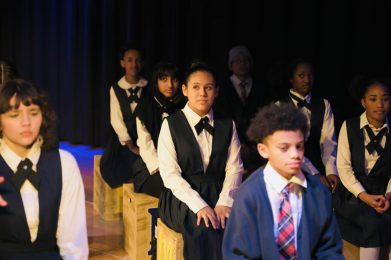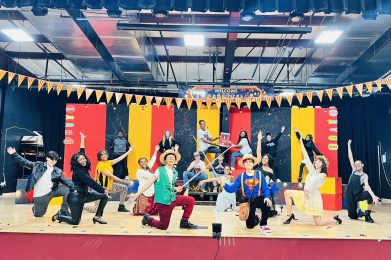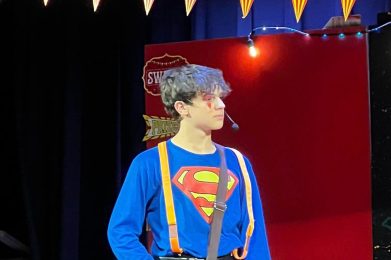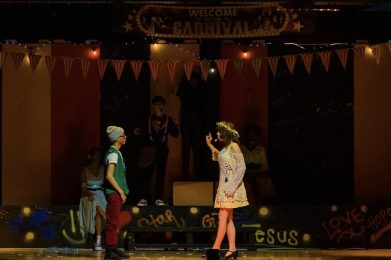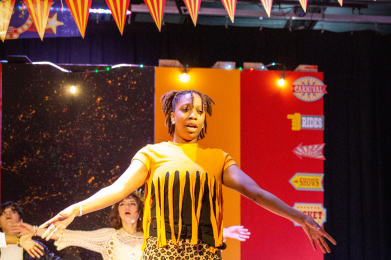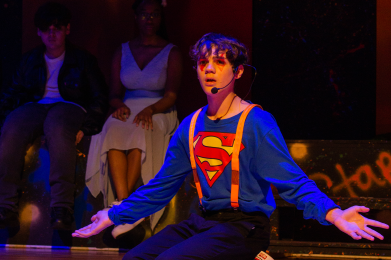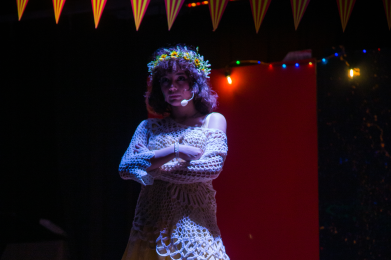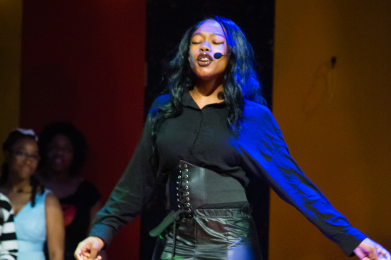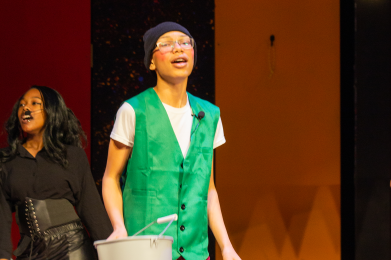 At every step of the way, your student will explore the arts as an essential part of their Peachtree Academy journey. 
In the elementary grades, they'll take classes in music, writing, and visual arts. Young visual artists can enjoy expressing themselves in the dedicated arts center, with spaces for drawing painting, and creative writing. Middle school students can pursue the arts in woodworking, community orchestra, theater, and chorus. We are growing our program offerings each semester and will add band back to our schedule as well as dance to our class schedule in the fall of 2023! 
When your student reaches Upper School, arts opportunities expand even more, with studio classes in the visual arts and theater training for both front-of-house and behind-stage roles that make it all come together through our dynamic productions throughout the year. 
Your students will build formative relationships with teachers who are multi-talented and they'll gain knowledge of world cultures and art history. Alongside technical mastery, they'll learn to express themselves creatively in ways that honor and express their individuality—their emotions, their hearts—and reflect the world around them.  Peachtree values creativity and hopes these varied offerings will provide our students with lessons that allow them to pursue creative solutions to the challenges they may face in their chosen profession or continue their artistic practice to add richer meaning to their lives.
RECENT AWARDS
2023 MS One Act Festival: Voted "Excellent"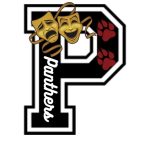 International Thespian Society
Founded in the year 1929, the International Thespian Society is an honorary organization made for high school and middle school students who are passionate about and interested in theatre and the performing arts. In all, the Thespian Society is affiliated with more than 4,900 secondary schools across the United States and abroad.
The mission of the International Thespian Society is to honor students' achievements in theatre arts. Within the program, high school students are affectionately known as "Thespians" while middle school students are known as "Junior Thespians." Overall, the International Thespian Society is a part of the Education Theatre Association (EdTA).