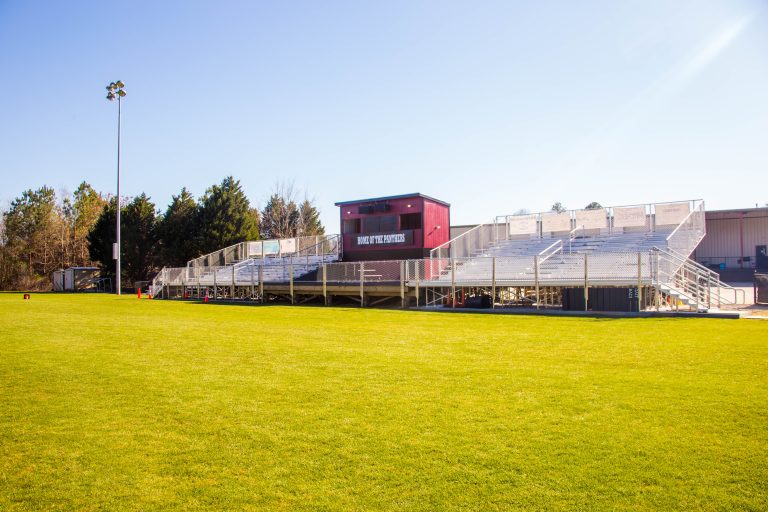 Panther Stadium, Covington Campus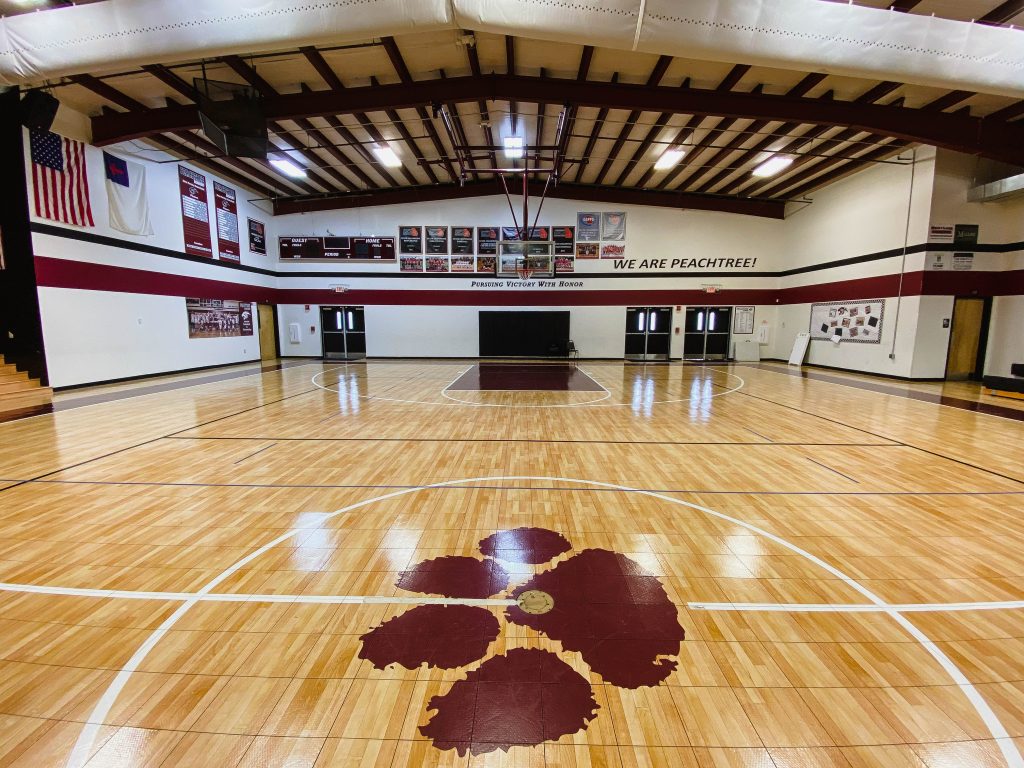 Panther Gym Center, Covington Campus
Panther Stadium
Panther Stadium, the only on-campus stadium in Newton County, provides a beautiful setting nestled in the back part of our campus and is home to our soccer and football programs. The stadium turf, Musco lighting and end zone scoreboard was installed in 2017. In 2018, an expansion project added elevated seating to accommodate 400 fans and a spacious 21 by 36 foot commons area deck that connects the visitor and home bleacher sections in the concessions area. This "Panther Boardwalk". deck area has become a central gathering place for fans to fellowship before, during, and after the game. In all, the upgrades have given nearly 500 fans elevated access and a terrific view of the game.

The stadium expansion also included a press box with a state of the art 2000 watt sound system that provides all attendees easy listening access to all game announcements and music during the game and also provides a venue for school programs and special events during the year.
Panther Gym Center
Our gym facility is home to our basketball, volleyball and archery programs. The venue is spacious, providing clear line of sight for fans in attendance. A source of pride for our school is our suspended composite floor that provides critical "bounce" for the athletes, similar to the natural feel of a suspended wood floor. It makes for a beautiful venue and practical addition in our desire to provide the finest facilities we can to our student athletes.

The Gym Center is also a multi-use facility. Our fine arts stage sits opposite our bleacher area and provides Peachtree Academy with a large auditorium area for chapels, assemblies, plays, graduation ceremonies and such. This area includes a state of the art sound and light system for sports and stage events. During athletic events, the stage area is converted to bleachers and becomes our student section during ball games.