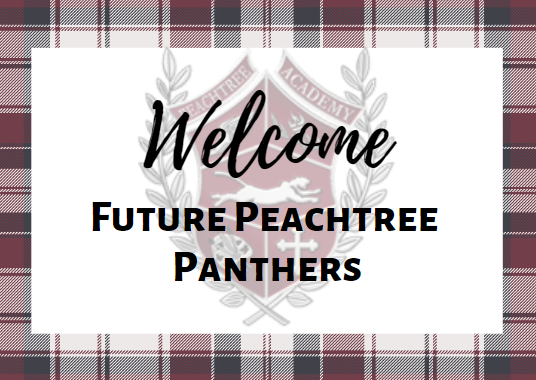 If you would like to enroll a new student here at Peachtree Academy, please complete the following seven-step New Admissions Process:
Step 1: Schedule a tour of the Peachtree Academy campus of your choice.
Step 2: Complete and return the New Student Packet to the address provided in the packet.
Step 3: A parent/student interview and testing date will be scheduled.
Step 4: Application file will be reviewed by the Admissions Board for acceptance. Notice of acceptance will be provided within 2 weeks.
Step 5: Registration forms are completed and submitted with payment of the non-refundable Registration Fee.
A student's registration packet will be considered complete when it contains the following documents:
Tuition Agreement (completed in full with parent signatures)
Medical Emergency Form
Parent Involvement Contract
Copy of student's birth certificate
Certificate of Immunization (Form 3231)
Certificate of Eye, Ear and Dental Exam (Form 3300)
Step 6: Make your matriculation payment in order to secure your child's position within our student body.
Finally, Welcome to the Peachtree Academy family!