Peachtree Academy is a college prep school for Pre-Kindergarten through 12th grade. Peachtree Academy welcomes international students to join our community! We are excited about being the only private school in the area to admit international students and issue I-20 forms to facilitate the visa process. We hope to expand our global experience by having students join us from countries such as Brazil, China, Columbia, Denmark, Germany, Mexico, New Zealand and Switzerland. We are pleased to expand the opportunities for our current students by helping them build a global view for future endeavors.
Peachtree students from around the world are integrated and encouraged to participate in all facets of school life and learn about American culture. International students have the opportunity to further develop their English fluency skills, experience a well-rounded, rigorous and diverse curriculum, and challenge themselves to become reputable global citizens. Engaging in service learning, students lead clubs, athletic teams and fine arts programs which provide students with a full cultural immersion experience. Students benefit from the support of fully degreed and certified teachers working in classes with a lower pupil to teacher ratio than can be found in other schools. Our teachers build personal relationships with students and offer additional time for tutoring during lunch, before or after school.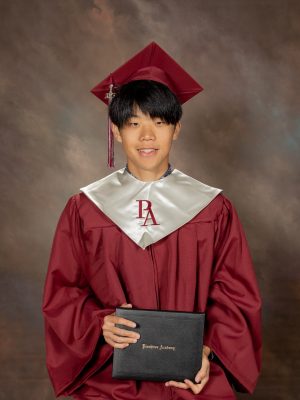 Peachtree offers a wide range of opportunities including AP courses, honors classes, athletics, fine arts, and extracurricular activities. Meals are prepared by professionals who strive to provide balanced, well planned meals in addition to an extensive salad bar.
The high school is located just outside of the Metro Atlanta area in the City of Covington. Covington is a warm, friendly community with culturally diverse roots that date back to the early 1800s. Southern heritage and hospitality, coupled with forward thinking leadership and community planning makes Covington, Georgia the ideal place to live, work, or visit. Often called the "Hollywood of the South", Covington or at least parts of it has been viewed through the medium of the television and movie screen across the country and around the world. Students will enjoy a friendly community, many country pleasures and, of course, proximity to one of the world's most exciting cities.
Orientation
International students begin their Peachtree experience with an orientation to help them become acclimated to U.S. culture and school life. U.S. Students immediately engage with the international students to help lead the orientation program. Upon arrival in the United States, international students are placed with host families through preapproved agencies who care for and partner with Peachtree Academy during the students time in school. The college and career advisor communicates with parents and teachers regularly to insure students' academic success and emotional well- being while at Peachtree Academy. Regular conference sessions, meetings and other individual care programs are available to all international students. International students receive outstanding support in the college admissions process if they are in the 11th or 12th grade. The college and career counselor works with students to choose the right university to meet their goals. Student progress is carefully monitored. Peachtree Academy is a great choice for students who are college-focused and want access to a vibrant American City.