Youth Summer Intensive Summer Camp
Under the direction of: Mr. Rashawd Ford & Ms. Sha'Kecia Mitchell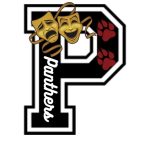 This camp will be a fun and energetic program that will allow young people to learn the basics of acting, singing, and learning dance numbers! It will be a fast-paced camp that will be very exciting for the youth over a two week period! You won't wanna miss out on this special event!
• Camp tuition is $275 plus a $25 Registration Fee
• Juniors (Rising 3rd-7th) / Seniors (Rising 8th-12th)
• Camp will take place from 8AM – 12PM  (Junior Campers) & 12:30PM – 4:30PM (Senior Campers) each day. The dates would be June 5th – 16th!
• Camp will take place at Peachtree Academy, the Covington Campus 
• Campers need to bring a snack and refillable water bottle each day. Snacks will be provided! 
• Only 30 spots for each Junior & Senior Camp! Open to outside students (youth) as well!